Ueli Steck, the most celebrated fast climber in the world died yesterday while attempting what he referred to as his "Everest-Lhotse Project" . The circumstances surrounding his death are still unclear yet, it is believed that he slipped and fell more than 1000 meters (3280 ft) while attempting to climb Lhotse (the fourth highest mountain in the world at 8,516 metres/27,940 ft).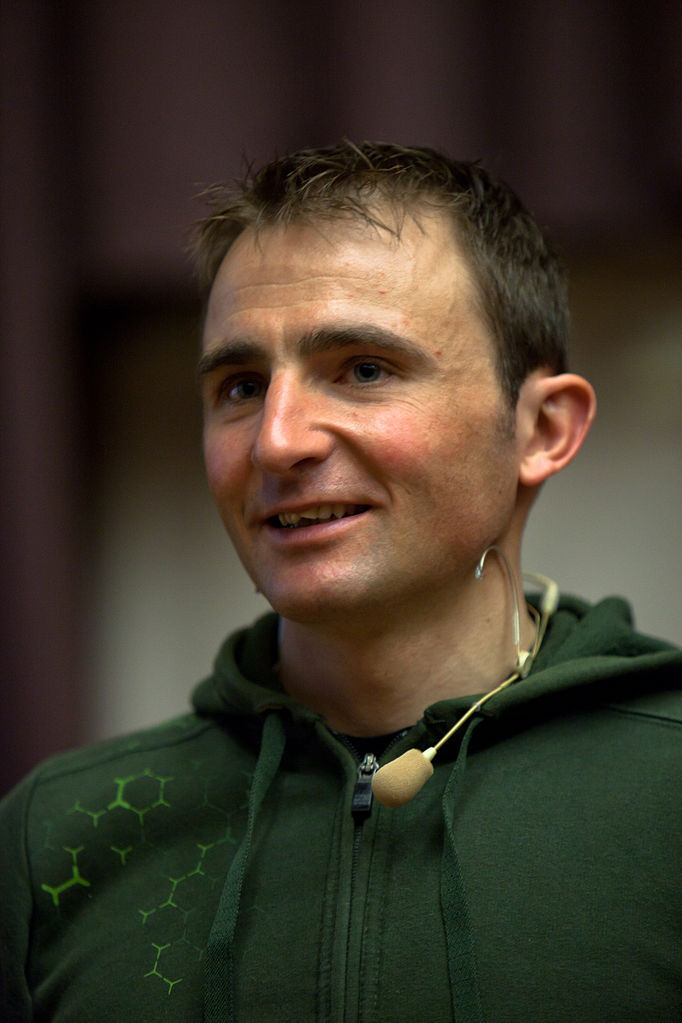 Ludovic Péron / CC BY-SA "One thing Ueli Steck wasn't and that's a machine. Warm and at times surprisingly fragile. But not a machine." — writer and climber Ed Douglas on Twitter
According to the Himalayan Times Steck's body was shredded into several pieces due to the impact of the fall. Those remains were reportedly taken to Camp 2 on Everest where they were airlifted back to Kathmandu.
"I am in the public and people know a lot about me. But the real Ueli Steck is not what the media shows. I am definitely not a machine. I am a very sensible person." — Ueli Steck
The 2017 Everest Lhotse climb was supposed to be the next big Himalayan effort for Steck. Ueli burst on the Himalayan climbing scene with his sensational yet controversial 28-hour solo ascent on the south side of Annapurna (the tenth highest mountain in the world at 8,091 metres/26,545 ft). In his recent video, Ueli hauntingly said –
"I will not offer a definition of success…The only definition [of failure] is to have an accident or die."
The Everest West Ridge is notoriously difficult. Since Tom Hornbein and Willi Unsoeld first climbed it in 1963, the route has been only rarely attempted. A 2012 National Geographic expedition that included Conrad Anker and Cory Richards was forced to turn back due to treacherous conditions in the area.
" There are still a lot of climbs I'd like to do. K2 is one. El Cap would be another — free climbing the Salathé Wall. " — Ueli Steck
In 2007, Steck soloed the Eiger (3970m) in a record time of four hours and 40 minutes, and in 2011 he reached the summit of 8046-meter Shishapangma in an unbelievable 10.5 hours. Ueli a carpenter by profession was known for his prodigious fast climbing feats.
"Nobody needs to remember Ueli Steck when I am dead. It will not change anything for me." — Ueli Steck
While I've never met Ueli, I have always enjoyed following his exploits and wondering what he would be up to next. This is an incredibly sad ending to an incredibly rich life. My condolences go out to his friends and family. Ueli you will be remembered as a humble athlete with a healthy disdain for mountaineers, a warm person and despite what you might say - a mountaineering legend.