Tip
Decathlon Forclaz 50 vs 200 fleece. Which one to buy?
Before we get started let's meet our contenders. In the blue corner with the high collar and 100% eco-friendly design is the Quechua Forclaz 50. In the red corner featuring two zippered pockets and a full-frontal zipper is Quechua's Forclaz 200.
So is the Forclaz 50 the optimum choice for Rs. 599 or does the Forclaz 200 have features that justify its price of Rs. 999 and make it better value for money? My answer – Forclaz 50 for trekking and Forclaz 200 for camping
Before I explain my choice and the differences between the contenders let us look at the similarities
Both fleeces are rated for a temperature range between 7°C and 10°C.
Both are made with the same material (100% polyester PES) and have the same volume (200g/sqm).
Both are breathable with a Polyester knit that lets through water vapour generated by the body (RET=7.08).
Both fleece won't crease, are easy to machine wash and dry quick.
Quechua Forclaz 50 Pros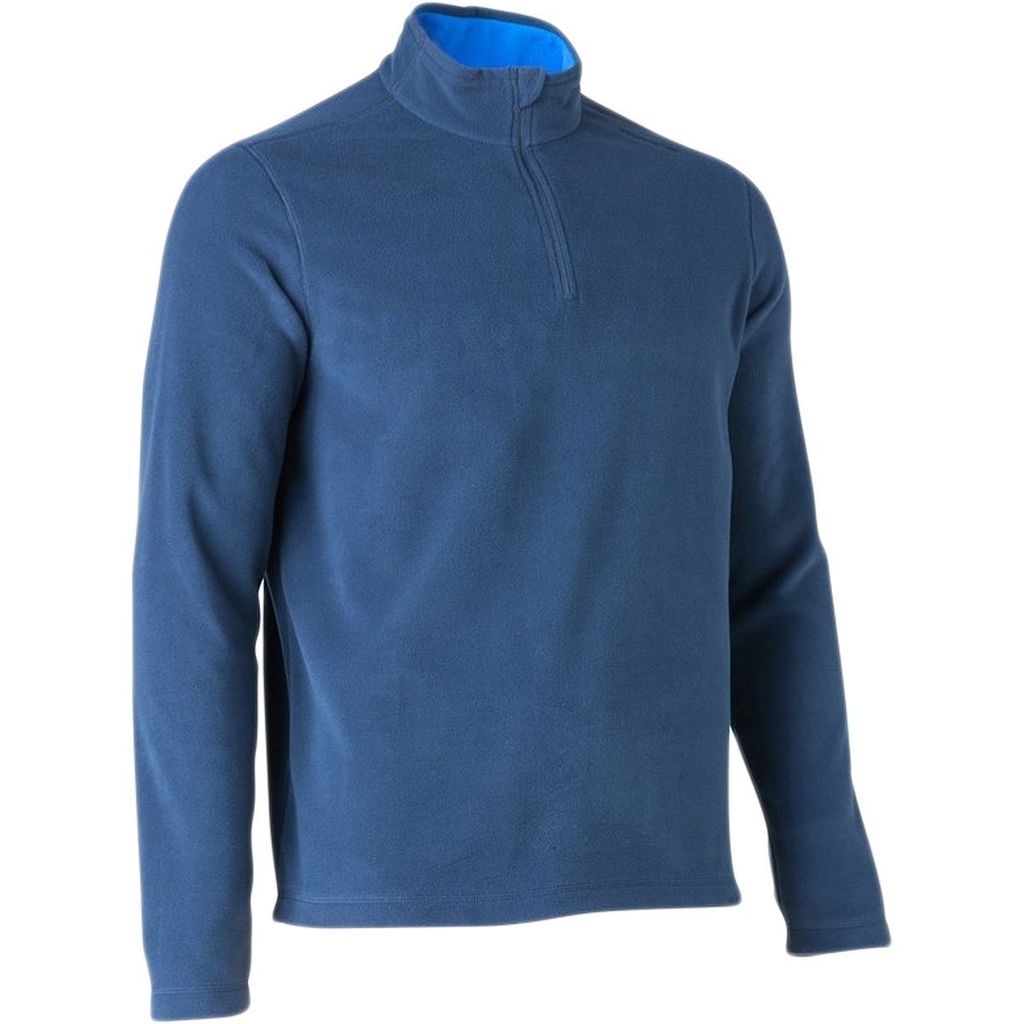 Lightweight at 286g in size L.
The high collar is no gimmick, it has kept my neck snug while sleeping and in early mornings and late evenings.
The half zip helps vent perspiration and I have not felt the need for a full zip while trekking. The problem with full zip is that you cannot undo it completely with a backpack on. The sternum and waist straps get in the way.
The same holds for side pockets on the Forclaz 200. I found them to be inaccessible with a backpack waist strap on. I would have loved a chest pocket like the one on Decathlon's Forclaz 500. The chest pocket is the best place for a mobile / GPS as it is accessible with a backpack on and it keeps the batteries from draining in the cold.
Made from 100% recycled polyester thread, reducing its environmental impact. If you care for recycling, it is an important plus point.
Quechua Forclaz 200 Pros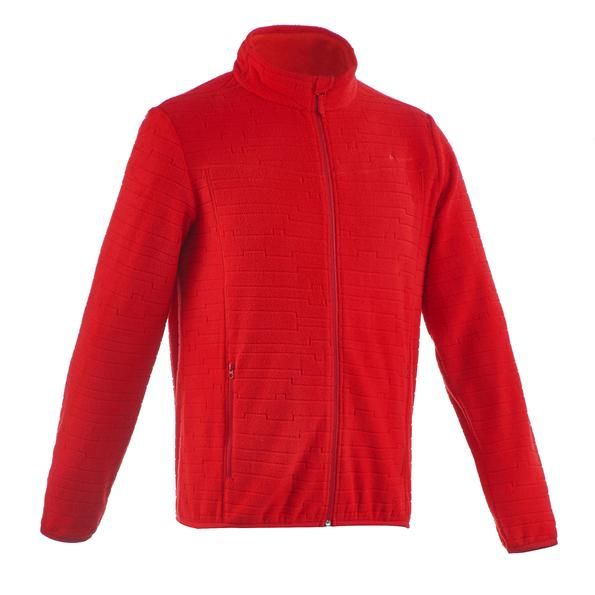 The situation reverses while out camping, the zippered side pockets become the perfect repository for cold hands or for carrying knick-knacks around camp.
The full zipper is more comfortable and practical when sitting around a campfire.
Heavier by 17% (348g in size L)
Decathlon does not mention if this fleece uses 100% recycled polyester thread. I'm assuming it doesn't.