Hadsar to Mani Mahesh (Himachal Pradesh) trek
Hadsar town has two distinct seasons, the pilgrimage season and the other season. During the pilgrimage season, a host of hotels, restaurants and shops spring up in town. It's only a month after the Mani Mahesh pilgrimage that the town settles back to normal; the town slips back to its couple of tea shops and three times a day HRTC bus connection to Bharmour.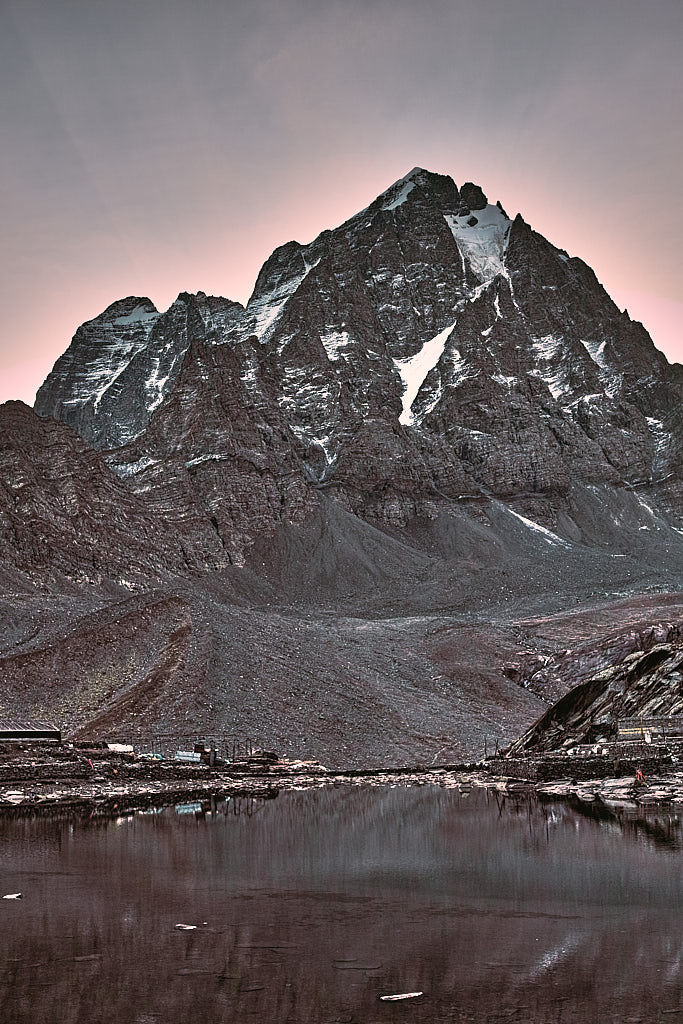 It is said that Mani Mahesh only chooses to reveal itself to the devout
Table Of Contents
A well-marked mule trail connects Hadsar with Mani Mahesh. The trail starts near the Buddhil nullah and Mani Mahesh nullah intersection. A large gate and a couple of temples mark the starting point for this trail. The first kilometre is a modest climb through a wood. After the first kilometre, the trail zig-zags towards the first Mani Mahesh stream crossing. Dhancho (6 kilometres from Hadsar) is one kilometre from this stream crossing.
From Dhancho there is a steep climb till Sundrasi. Sundrasi hosts a tea shop during the pilgrimage. From Sundrasi there are two routes you can take. The first and the easier choice is an enormous zig zag over a moraine straight on to Gaurikund. The other and the more difficult route reaches Gaurikund via "Bhairav Ghati".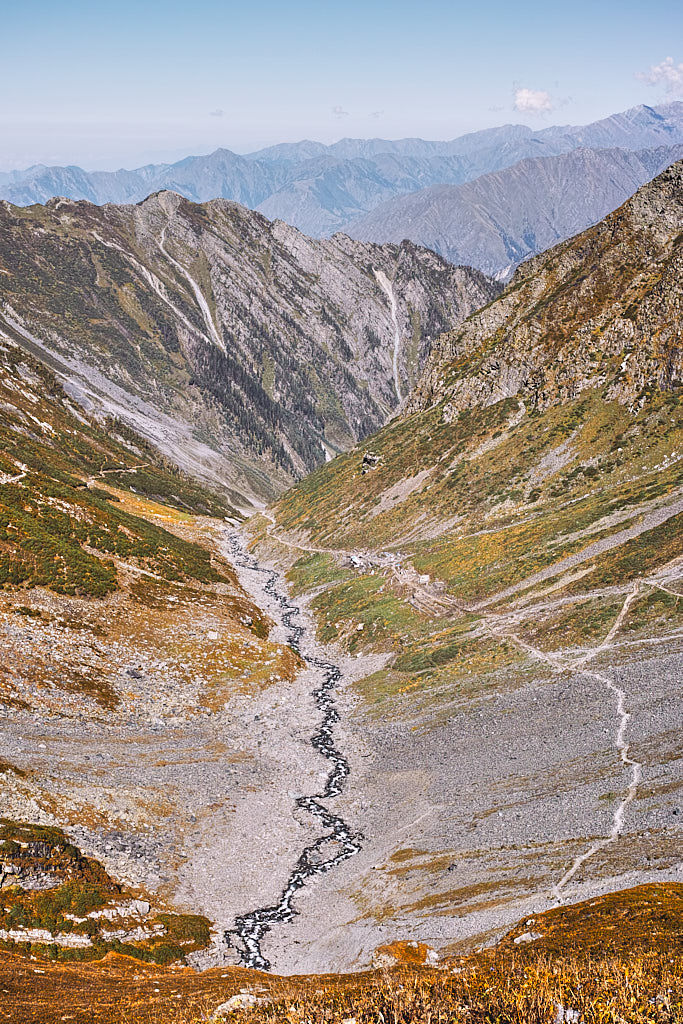 The trail from Dhancho via Sundarsi to Mani Mahesh
Immediately after Gaurikund, you cross the Mani Mahesh nullah the second time, only this time over a metal girder bridge. The gradient eases out after Gaurikund and Mani Mahesh lake is 1.5 kilometres from Gaurikund.
Hadsar to Mani Mahesh can be completed in one day. However, the elevation gain from Hadsar to ManiMahesh is 2,182 metres. If you're not acclimatised, I recommend an overnight halt at Dhancho (2,967m elevation).
Trek Diary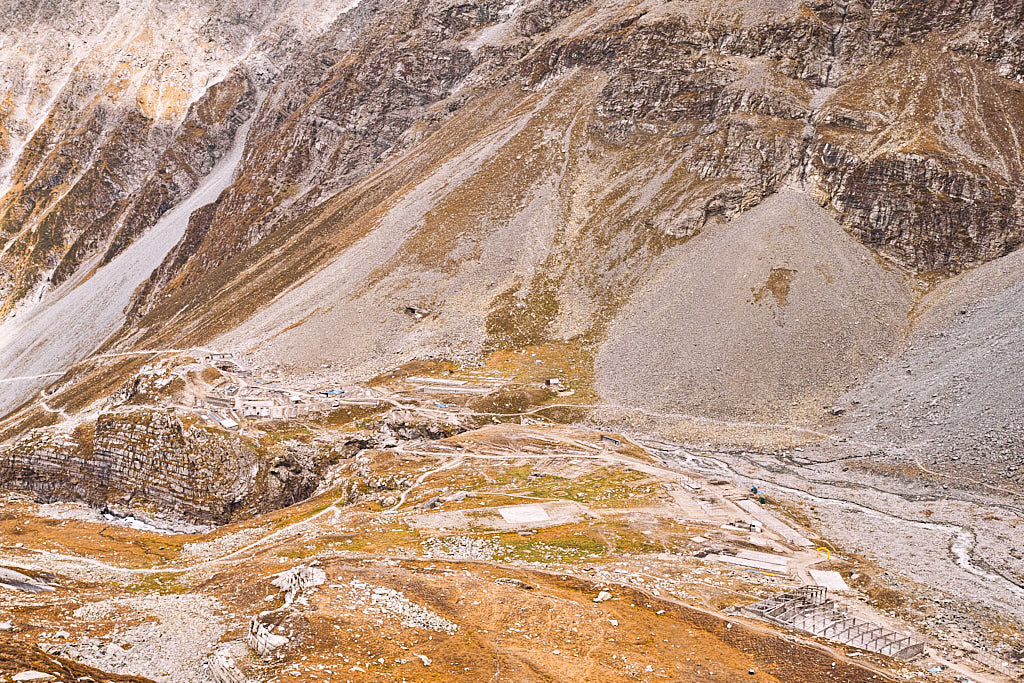 Gaurikund as seen from mani Mahesh. If you have the time and inclination, a bifurcation from Gaurikund leads to KamalKund - a beautiful lake at the base of Mani Mahesh.
Trek Summary
Essential Gear
You do not need specialised gear for Hadsar-Mani Mahesh trek. Some pilgrims complete this route barefoot! Even so, I do not recommend going to such extremes. A pair of shoes with a stiff sole help over the rocky trail. Trekking poles will make the ascent easier, yet, they are not a necessity. As with all tea house treks, I recommend carrying your sleeping bag liner. ( Why sleeping bag liners are important? )
GPS Map, Waypoints & Log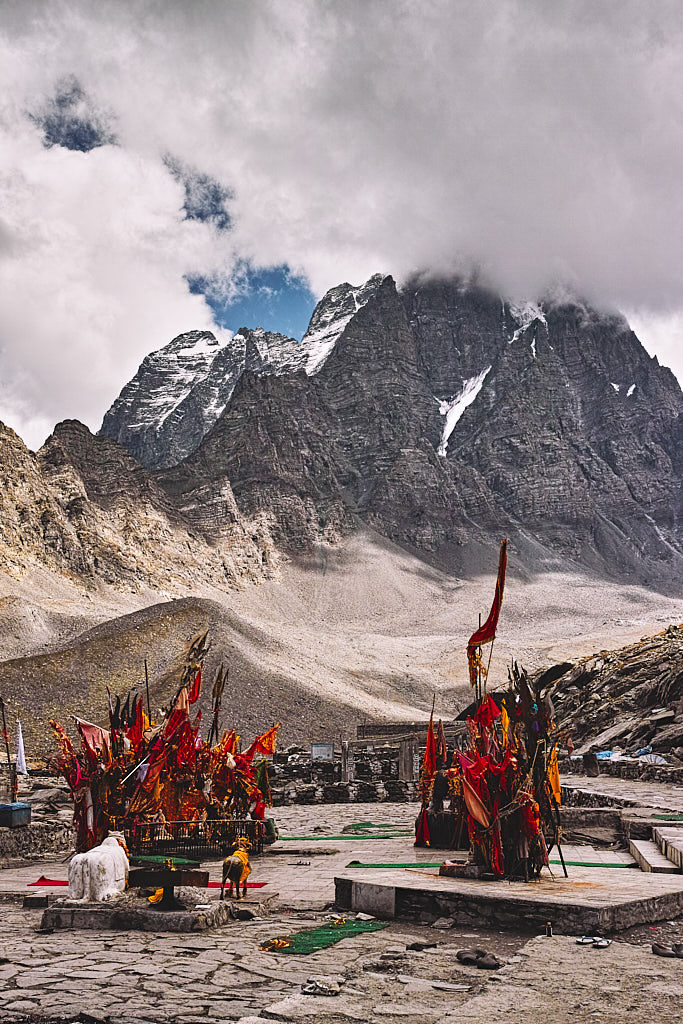 Hadsar to Mani Mahesh trek is worth undertaking for this view alone
Related